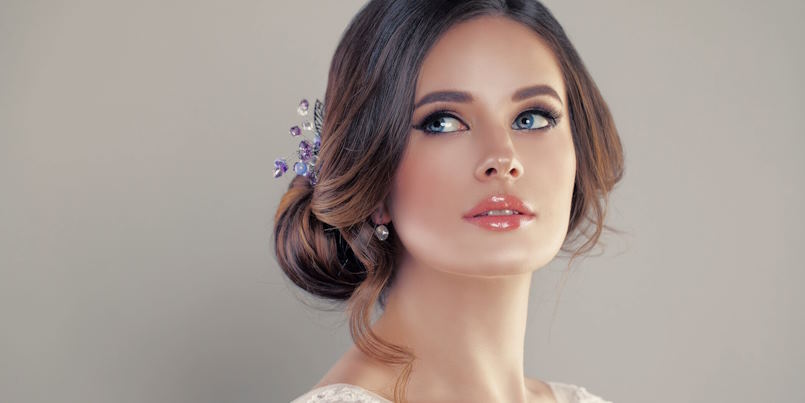 Here, we speak about an unforgettable occasion, a day when every detail should reflect your unique style. Choosing the perfect hairstyle is a task that holds special significance among the many decisions to make. Your hairstyle not only complements your dress but also frames your face and influences your look in photographs.
What should I take into account?
When choosing a hairstyle for your wedding, several important factors must be considered to ensure you make the right choice that complements your overall bridal look. Here are key considerations:
Hair Type and Texture
Your natural hair type and texture will influence which hairstyles are achievable and how they will hold up throughout the day. Straight, curly, wavy hair types may require different styling approaches.
Face Shape
The shape of your face plays a significant role in determining which hairstyles will be most flattering. Different face shapes (e.g., oval, round, heart-shaped, square) suit different styles.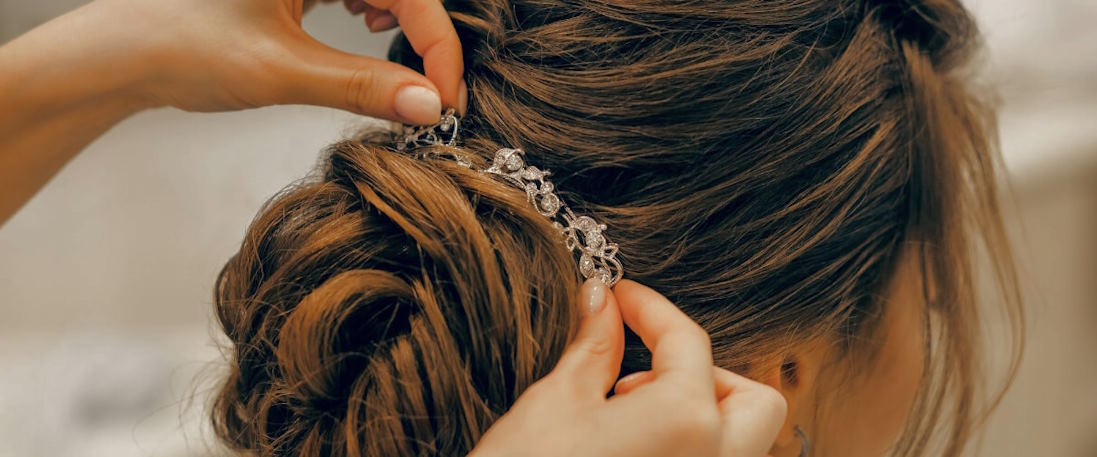 Wedding Theme and Venue
Consider the overall theme and location of your wedding. Your hairstyle should harmonize with the style of your wedding, whether it's a formal ballroom affair, a rustic outdoor celebration, or a beach destination wedding.
Wedding Dress Neckline
The neckline of your wedding dress should complement your hairstyle. For example, an updo or hairstyle that exposes the shoulders works well with a strapless gown, while a more intricate neckline may benefit from an updo or a hairstyle that frames the face.
Longevity and Comfort
Your chosen hairstyle should remain comfortable throughout the day and night. Ensure that it can withstand various activities and dancing without falling apart.
Weather Considerations
Consider the weather conditions on your wedding day. Heat, humidity, wind, and rain can affect your hairstyle choice. Opt for styles that are weather-appropriate and durable.
Hair Accessories
Decide if you want to incorporate hair accessories such as veils, tiaras, combs, flowers, or headbands into your hairstyle. These accessories can enhance your bridal look and should coordinate with your hairstyle.
By carefully considering these factors, you can make an informed decision about your wedding hairstyle, ensuring that it perfectly complements your bridal look and makes you feel confident and beautiful on your special day.